Brand book producing guide
What Is A Brand Book?
Essentially, brand book is a set of rules that explain how your brand works. It lies at the core of every strong company and often reveals inner details, aims and marketing techniques.
Usually brand guidelines includes some basic information such as:
strategic brand overview;
logo specifications;
color palette;
typography;
patterns and illustrations;
examples of business stationery;
brochure/flier layout options for publicity;
outdoor advertising specifications.
What To Include?
Strategic brand overview
Your brand is more than your logo, name or slogan — it's the entire experience your prospects and customers have with your company, products or services.
It brings your competitive position and value proposition to life; it positions you as a certain "something" in the mind of your prospects and customers. Your brand consistently tells people why your company is the best choice for them.
Brand book should be short and clear. In a few words, it should make a pure vision of design and give some keywords people should associate with your company.
It is recommended to use a trick photography with its "essence" message and to put an introductory paragraph that will inspire the readers and will define the brand.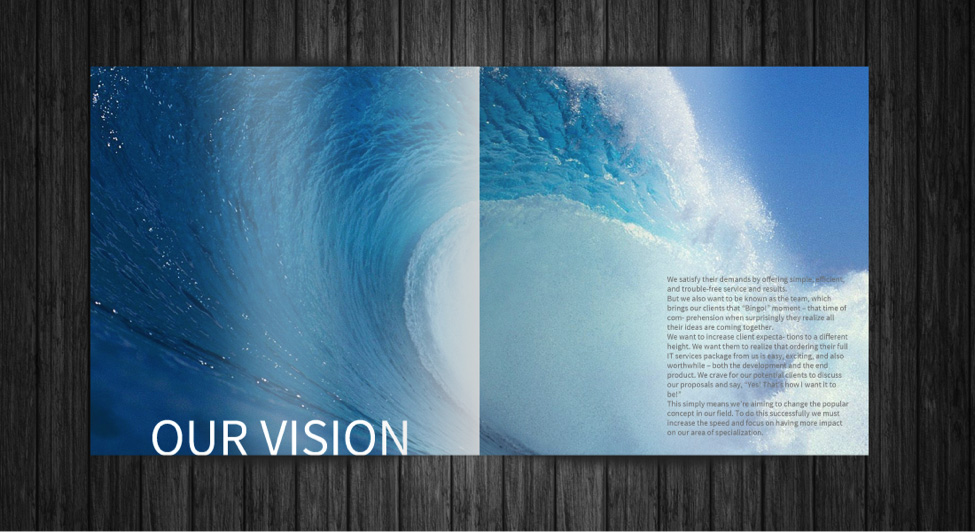 Logo specifications
We should think over different variants of logo composition (on light and dark backgrounds), minimal indentation from a logo, possible variants (vertical, horizontal), versatile color decisions (color, black-and-white, monochrome), reduction and enlargement using coordinate scale and conceptual logo description as the main element of branded style.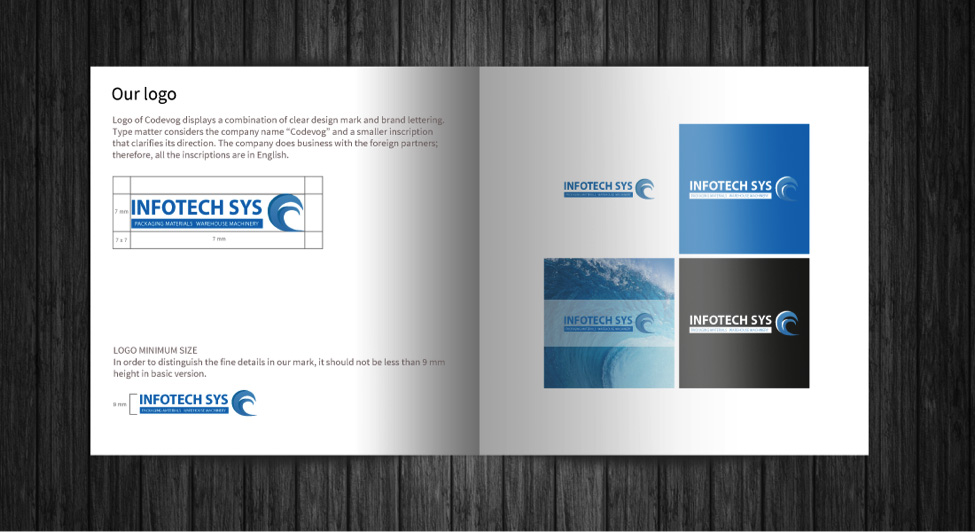 Color palette
Color palette is the major consideration in any design. It always includes the colors which must be used. Don't forget to include formats for both, print and Web: CMYK, Pantones and RGB. Always include a CMYK alternative for Pantones, because sometimes matching process is really hard, especially when Pantone printing is not possible. Specify primary and secondary colors and their combination.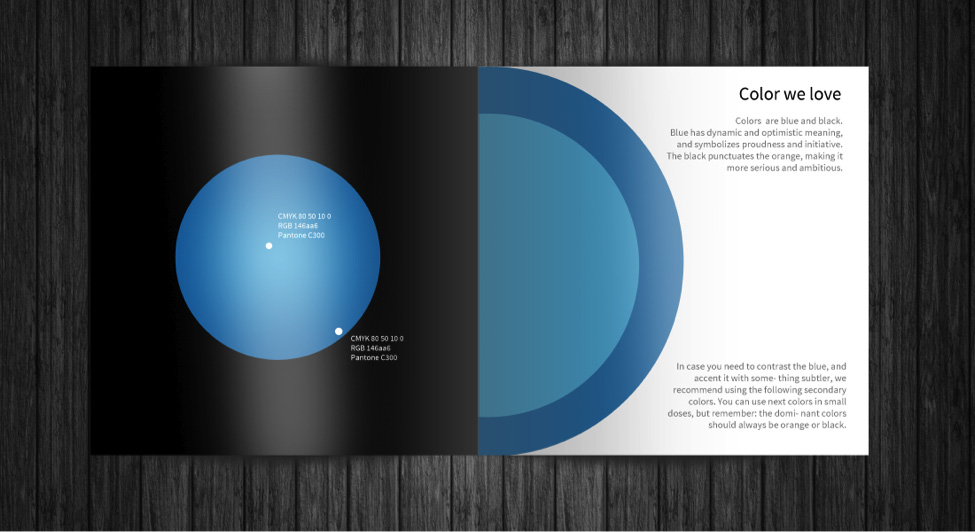 Plus include colors in Oracal palette and other palettes of outdoor advertising.
Typography
You'll need to define the typefaces to use: sizes, line height, spacing before and after, colors etc. Make sure to include additional web fonts in case web browsers do not support main fonts.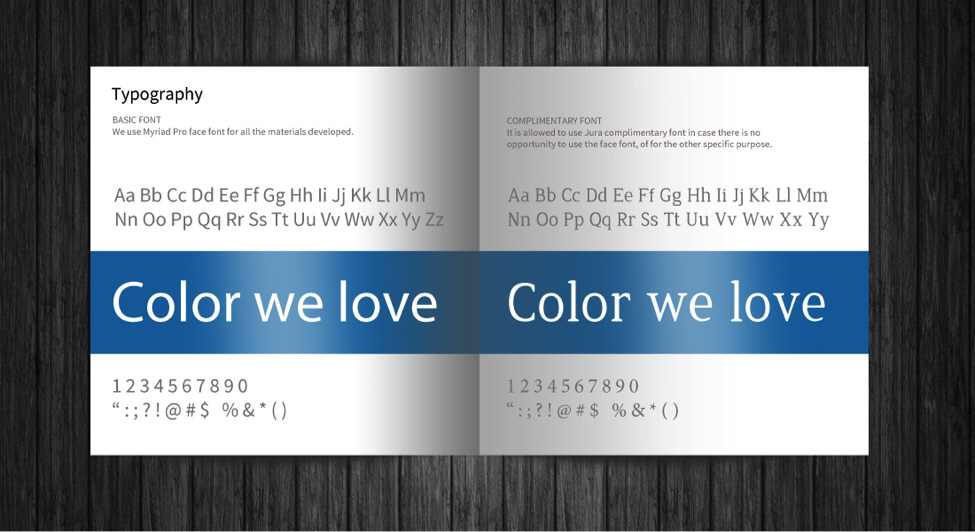 Patterns and illustrations
If the company has specially designed patterns or illustrations, we should describe their usage and conditions, combined with extraneous graphics and text objects. Size and cropping should be considered as well.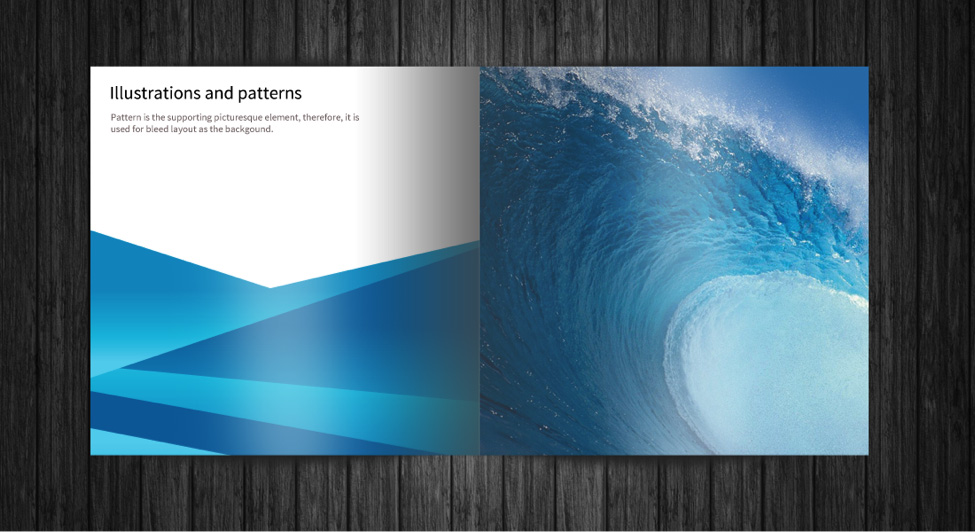 Examples of business stationery
We include a basic package of branded style to this section. These are blanks, envelopes, business cards, folders and a vast list of documentation – agreements, orders, declarations and written requests as well as different types of letterheads and cut-aways. The structure of documentation composition (indentation, intervals, etc.) is also described here.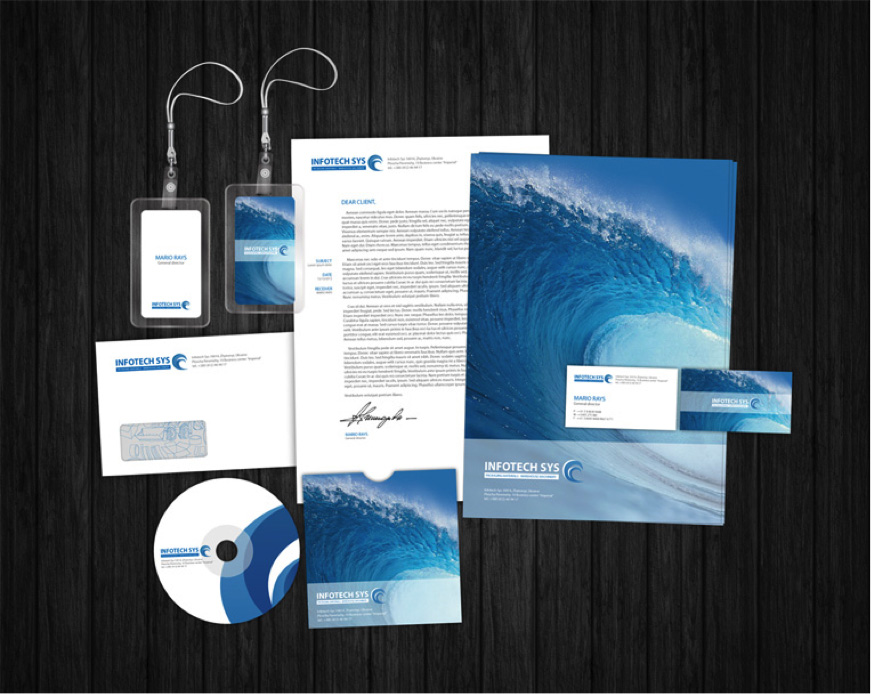 Souvenirs
There exists a wide range of souvenir production, so the choice depends only on creative abilities of a company. Usually branded souvenirs include cups, T-shirts, caps, pens, etc. as well as calendars, datebooks and notebooks.
Brochure/flier layouts options for advertisement
On the one hand these brand rules should be flexible enough for designers to be creative, but on the other hand they should be still rigid enough to keep your brand easily recognizable and stylistically consistent. Occasionally, situations will call for rules to be bent, but never to be broken. Continuity is the key, especially if you need to extend the brand across the multiple media platforms.
Outdoor advertising specifications
Examples of outdoor advertising design (billboards, city lights and other advertising vehicles), different materials usage (adhesive film, acryl, composite materials, etc.). Transport branding. This section includes a manual for POS prototypes and advertising templates design and layout. City-format 1,2х1,8 m and billboard 3х6 m are most frequently used.
Remember that the main aim of a brandbook is making the brand recognizable by means of its most important attributes description. There exists no rigid structure of a brandbook – its volume and framework depend on the task spectrum required by a customer and on a type of a company. Brandbook is a private document for company management. Strategic questions are сonsidered on its basis. It is often practised that a brief variant of a brandbook is published for staff. Guideline (logobook) is a technical document which is given to advertising agency, marketing and polygraphic departments of a company.